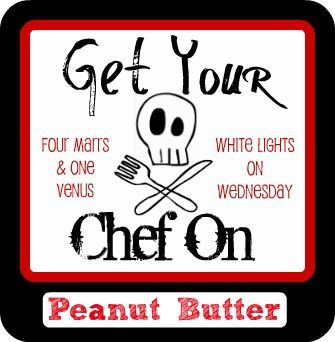 I thought to myself, I have made cupcakes, cookies and no bake cookies and bars with peanut butter being an ingredient. But I thought let me do something a little different, so I made a smoothie, with some really good ingredients that coincide with each other. My kiddies said this was the best smoothie that they have ever tasted, so it gets a thumbs up in our book!
Dark Chocolate, Peanut Butter and Banana Smoothie
Ingredients
3 cups low fat milk
2 frozen bananas, chopped
1 tbsp unsweetened dark cocoa powder
1/3 cup dark chocolate chips
2 tbsp Agave Nector
3 tbsp peanut butter (I use natural crunchy)
1/4 cup flax seed (optional)
Directions
Blend chocolate chips, cocoa powder, peanut butter and 1 cup milk. Blend for about 40 seconds, add remaining ingredients and blend for another 40 seconds.
You can find me linking up
Here