This is a little different for me, but this weekend I made two healthy delicious smoothies that I am very proud of. The kids were very excited to try them, because this is a treat in our home, I rarely pull out the blender; my two little ones were drinking there smoothies and smacking there lips it was too funny, and Z said I love this Bling Bling Juice (don't know where he got that name from)! My big boys said mama you have to make smoothies more often. So I guess this will be on my menu each week!
There are days where you just need something that can tie you over until dinner, or a night time snack, and this is it! A healthy, simple, delicious smoothie!
Strawberry, Banana and Mint Smoothie
Ingredients
2 bananas
2 cups fresh strawberries
2 cups low fat milk
1/3 cup maple syrup
1/3 cup mint leaves
2 tbsp Tropical Traditions Coconut Oil
1/4 cup flax seed (optional)
Directions
Put all ingredients in your blender. Blend for about 30 seconds and there you have a healthy snack to enjoy anytime of the day!
You can find me linking up
Here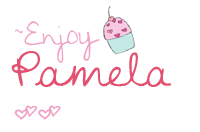 I used the Tropical Traditions Coconut Oil that I received to review and really liked the taste of it! It added a nice sweetness to this smoothie, I have used other coconut oils in the past, but this was the first time I used Tropical Traditions coconut oil and I was really pleased, my hubbie loves the taste also, he mixed it with his salad dressing and he was raving about the taste. So this will be the coconut oil that is in my pantry from now on!
Tropical
Traditions
provided me with a free sample of this product to review, I was under no obligation to review it if I so chose. Nor was I under any obligation to write a positive review or sponsor a product giveaway in return for
the free product.