Hello Readers of Pamela's Heavenly Treats. My name is Hannah Hurley and I am the blogger behind Hurley Love. I am a momma of our new baby girl, Lilly Mae.
I love Miss Pamela and I'm sure you do too! I hope I do her justice with this recipe. It's my favorite for ripe bananas.
Do you have over ripe bananas? Do you just throw them away? Well DON'T. If you have overripe bananas just throw them in the freezer (peel them first if you get the chance). This recipe is perfect for those ripe bananas, and it's easy to do on the fly.
3 large or 4 medium mashed bananas
1/4 cup oil (or substitute applesauce for oil)
Preheat oven to 350 degrees. Combine flour, baking powder, baking soda, and cinnamon in large bowl. Create a well for the wet ingredients. In a separate medium bowl, combine egg, bananas, sugar and oil. Pour wet mixture into dry mixture and fold wet into dry. Do not over mix. Using a paper towel with a little oil on it, grease the muffin tins. This will help get the muffins out easily. Take an ice cream scooper and scoop banana mixture into muffin tins about 3/4 full. Bake at 350 for about 20 minutes. Use a knife to cut around muffins and place on a drying rack or in a basket to cool off...that is if they aren't consumed by then :)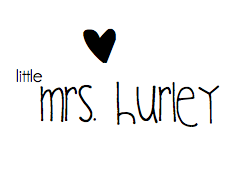 Thanks for checking out this recipe. For more adventures with our little one, please visit Hurley Love.
I want to thank Hannah for being my guest today! I will certainly be making these awesome muffins! Make sure to visit Hurley Love, and see her awesome post!